2019 – Aug 2021 Timeline

A large dip in the stats can be seen in March of 2021, as clients (blue line) followed guidelines to stay home. Client numbers are slowly rising. In 2019, the majority of clients were not new (green line) to our service. A new database was implemented that year resulting in all clients having a "new" file created, even if they had visited the Food Bank in 2018. In October of 2020, there was a spike in new clients that coincided with CERB ending. This past August has seen another spike in new clients, likely due to inflation.


Demographics
~
2019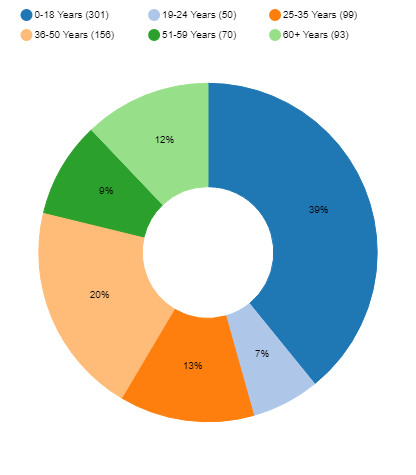 2020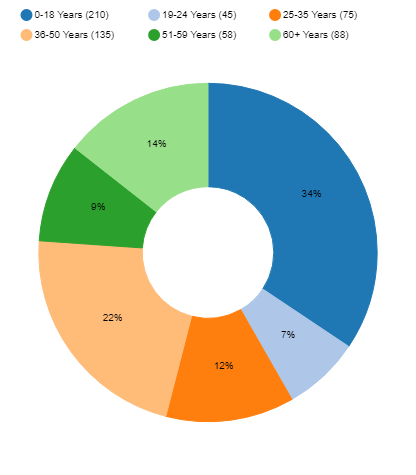 January – August 2021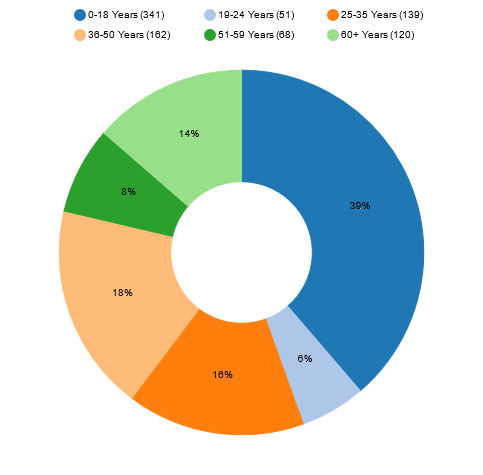 Year after year, youth and children under
the age of 19 represent more then one
third of those served by our Food Bank.