January 2020 – December 2021 Timeline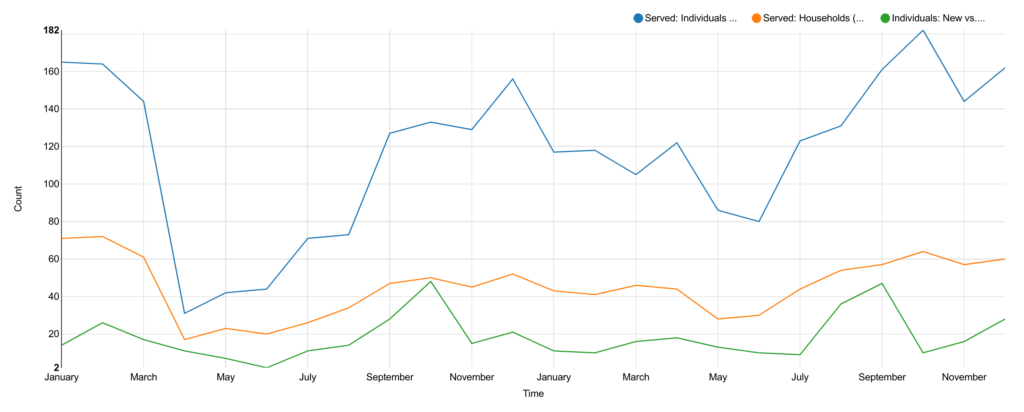 A large dip in the stats can be seen in April of 2020, as clients followed guidelines to stay home. In October of 2020, there was a spike in new clients (green line), that coincided with CERB ending. Over August and September of 2021, there was also a large increase in new clients, due to inflation.

~
Demographics

2021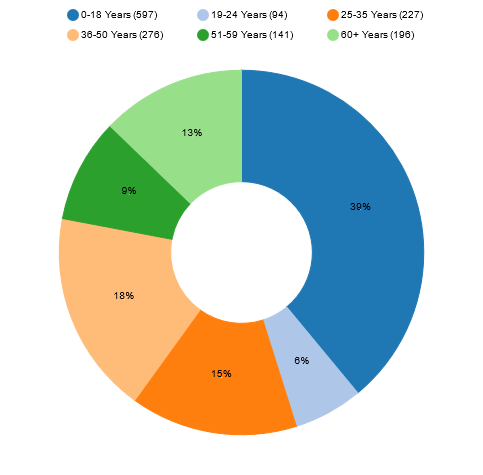 2020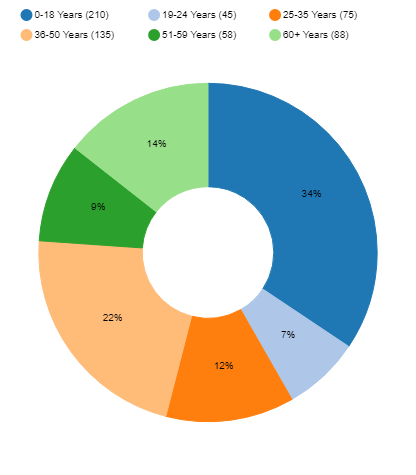 Year after year, youth and children under
the age of 19 represent more then one
third of those served by our Food Bank.